Setting the Bar with the Highest Customer Satisfaction Index (CSI) in the Marine Industry
We are the Bench-Mark. 
When it comes to customer satisfaction in the boating industry, Beachline Marine has raised the bar by achieving the highest ratings in the Marine Industry Customer Satisfaction Index (CSI) program. As a leading boat dealership, Beachline Marine takes pride in not only offering exceptional products but also prioritizing customer satisfaction above all else. We are known for providing the highest levels of customer satisfaction within the products we sell, as recognized by the prestigious CSI program.
Commitment to Customer Satisfaction
At Beachline Marine, customer satisfaction is at the core of everything we do. We understand that purchasing a boat is a significant investment and a source of joy for our customers. That's why we go above and beyond to ensure that their experience with us is exceptional from start to finish. Our commitment to customer satisfaction drives us to provide unparalleled service, personalized attention, and an extensive range of high-quality products.
The Marine Industry Customer Satisfaction Index (CSI) Program
The Marine Industry CSI program is an objective measurement of customer satisfaction within the boating industry. It surveys customers who have recently purchased a boat or received service from a dealership, aiming to assess their experience and overall satisfaction. Beachline Marine has consistently stood out in this program, achieving the highest ratings for customer satisfaction within the products we sell.
Why Beachline Marine Excels
Beachline Marine offers an extensive selection of boats, ensuring that customers can find the perfect vessel to suit their needs and preferences. From fishing boats and luxury yachts to family-friendly pontoons, our inventory encompasses a wide variety of options to cater to every boaters' desire.
Knowledgeable & Friendly Staff
Our team of highly trained professionals possesses deep knowledge about our products and the boating industry. They are always ready to assist customers, providing valuable guidance and personalized recommendations based on individual requirements. We believe in fostering a warm and welcoming environment where customers feel comfortable and confident in their purchase decisions.
Expert Service and Support
Beachline Marine's commitment to customer satisfaction extends beyond the sale. Our skilled technicians provide comprehensive servicing and maintenance, ensuring that customers' boats remain in optimal condition. Whether it's routine inspections, engine tune-ups, or major repairs, our experts are equipped with the skills and knowledge to handle any boating issue efficiently and effectively.
We understand that every customer is unique, and we strive to provide personalized attention to fulfill their specific needs. Our dedicated team takes the time to understand customers' boating aspirations and assists them in selecting the right product that aligns with their lifestyle and budget.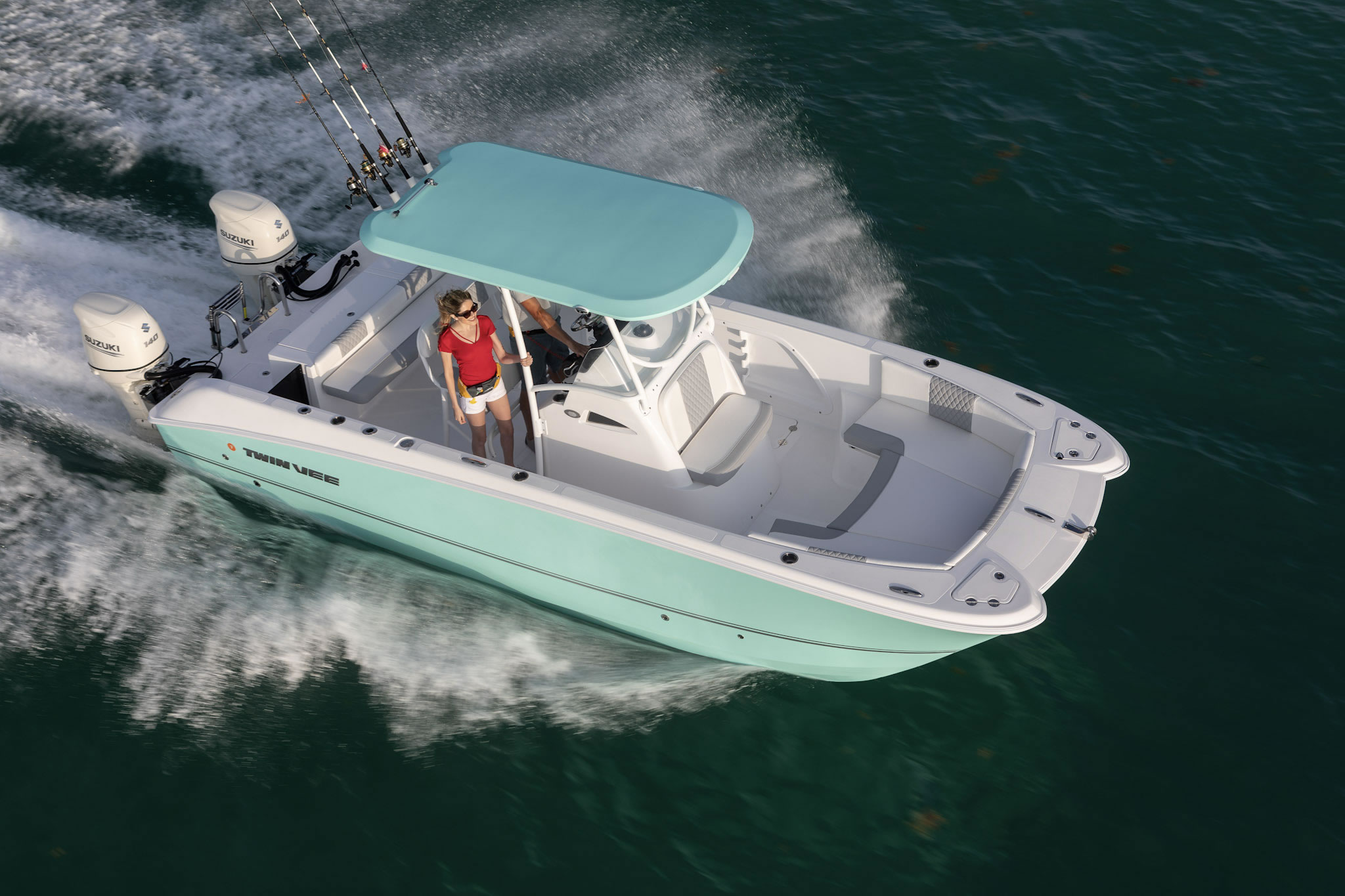 We take care of YOUR every need!
Beachline Marine has set the standard for customer satisfaction within the marine industry, consistently achieving the highest ratings in the Marine Industry Customer Satisfaction Index (CSI) program. Our unwavering commitment to delivering exceptional products and personalized service has earned us the trust and loyalty of our customers. When you choose Beachline Marine, you can be confident that your boating experience will be met with the highest levels of customer satisfaction. Visit us today and discover why we are recognized as the industry leader in customer satisfaction within the products we sell.
WHEN WE SAY, "THE BEST RIDING BOAT ON THE WATER," We Mean It. It's in our DNA!
STAY DRY, ENJOY THE RIDE, FEEL THE DIFFERENCE…
Join over 7000 Twin Vee owners from around the World. Feel confident that you're purchasing one of the most stylish, highest quality, and best performing boats in the marine industry.